April 24, 2010

Vancouver, BC
(photo location: Vancouver, Canada)
Here are two new photos taken at night. They fit the mood of the previous photo, the staircase, and that's why I have chosen them to post here.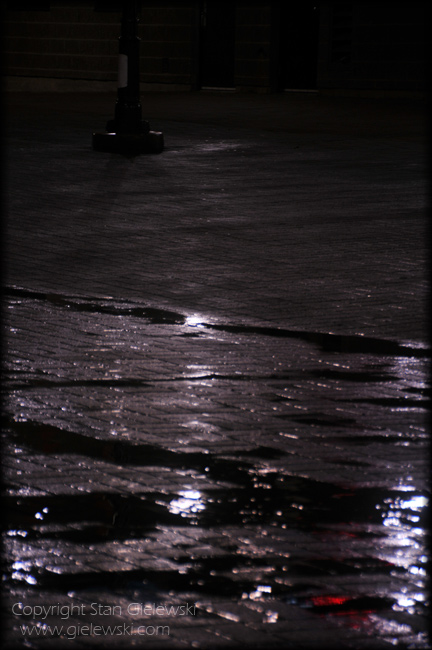 April 12, 2010

Vancouver, BC
(photo location: Vancouver, Canada)
I went out with my friends to walk around and see if there is anything interesting to shoot. I walked with Paul around downtown and we were not very inspired at first. We didn't really know what to shoot. Then I wanted to check out one store and we climbed down the stairs. As we were about to leave both of us picked up our cameras and we started shooting some photos. The doors were nothing interesting from the outside, but from the inside-out they offered a totaly different perspective. Below is a photo of us reflecting in the glass door. Something simple yet artistic, and it captures the moment very well.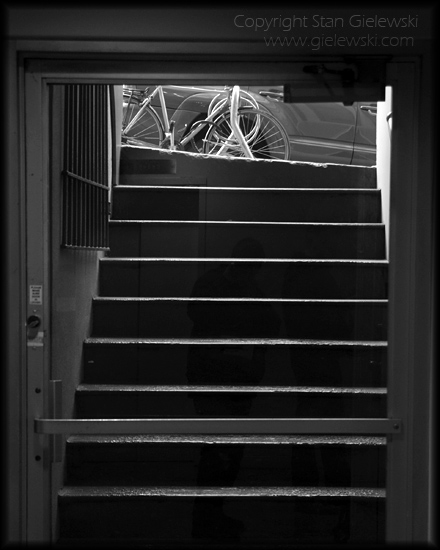 The other photo is part of a graffiti. This time I went with Maki, my Japanese friend. She wanted me to give her some advise about how to take good pictures. As we walked around, I spotted a very long fence covered with graffiti. So I decided to make it our subject for today. Graffities are good for practicing choosing a selection. They might not be that interesting if you just take a straight forward photo of them and shoot like a 'tourist', but if you focus on detail or a small part of it, you can have quite stunning results and get pictures which will look like a ready for a postcard painting. The good part of it is that most of them are a public domain.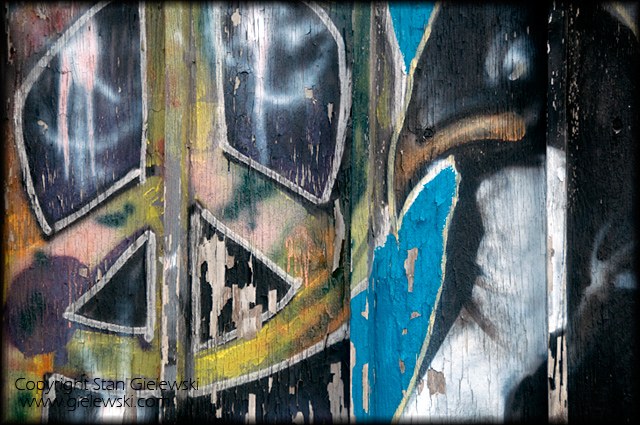 ---



2010
May
April
March
February
January
2009
December
November
October
September